15th to 17th September 2023
in Hannover
For individuals and groups
who are looking for impulses today
for the Church of tomorrow
"dennoch." ("nevertheless.") is a conference for all those who are not satisfied with the current state of the Church. It is for people who have ideas, who are looking for and setting impulses today for the Church of tomorrow.
They come together in Hannover to recharge their batteries, to be stimulated and cheered on, to develop something new again and further. They will meet inspiring people who are also on a quest and share their insights, who give lectures or present tangible tools that make developing something new and better.
We are looking forward to welcoming full-time staff and volunteers from German-speaking countries, Belgium, the Netherlands and Northern Europe.
A warm welcome to you all!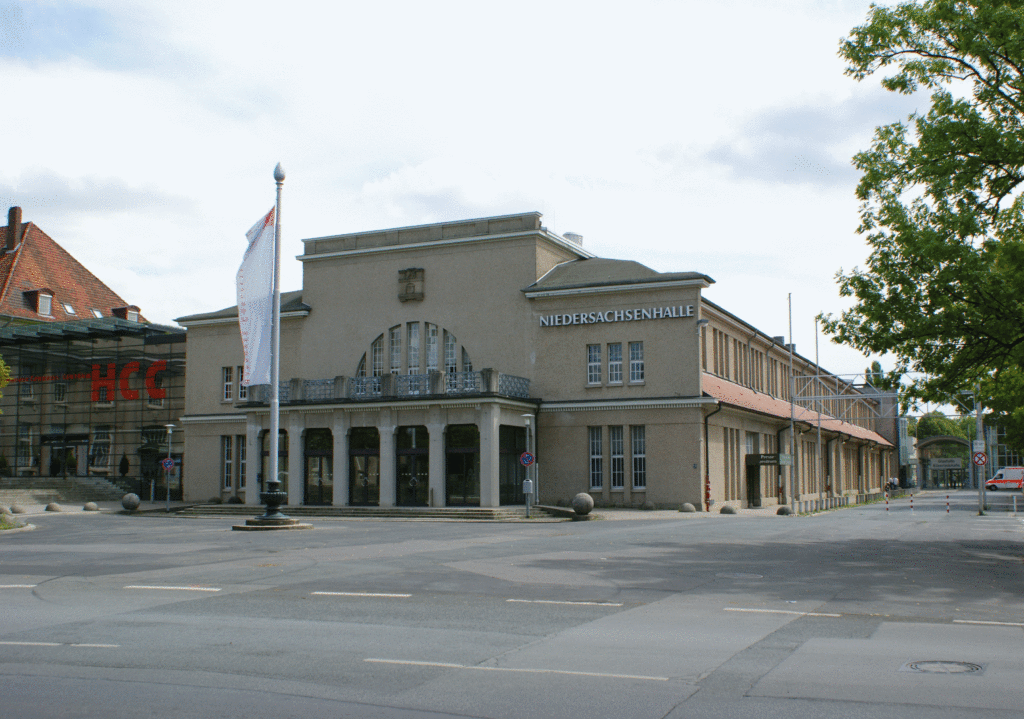 The Niedersachsenhalle of Hannover Congress Centrums (HCC)
New things at venues steeped in tradition – the venue does justice to this mantra. There is room for up to 600 people in the historic Niedersachsenhalle at HCC. Here we will hear lectures, celebrate worship, work together in workshops and have a good time together in the evening.
The hall has barrier-free access and sanitary facilities. Bus and train stops are in the immediate vicinity, and parking garages are less than five minutes' walk away. Professional event technology and flexible catering ensure that the three days run smoothly and our content takes centre stage.
nevertheless. The most important information at a glance:
The conference language in Hannover is German – nevertheless, we are addressing an international audience. Therefore, the plenary lectures will be simultaneously translated into English. At the networking meetings we will divide the groups according to language competences.
In addition, depending on demand, a small number of workshops will be offered in English. The corresponding formats are marked with "translation optionally". Please note that we reserve the right to make adjustments at short notice for organisational reasons.
Programme
Start: Friday 15th September, 1.45 p.m.
End: Sunday 17th September, 1.00 p.m.
Prices
incl. conference participation & catering at the venue
regular: 190,- €
pupils, students, trainees: 95,- €
Venue
Hannover Congress Centre (HCC)
Theodor-Heuss-Platz 1-3, 30175 Hannover
Accommodation
The accommodation service of Hannover Tourismus will be pleased to assist you in your search for accommodation. They have put together offers in various price categories for you:
www.visit-hannover.com/dennoch
Workshops
All workshops will be offered twice on Saturday: 9.45 am – 12.45 pm and 3.15 – 6.15 pm.
All participants are asked to indicate their workshop preferences when registering. Based on the feedback, we will plan the workshop spaces.
Languages
The plenary presentations will be translated into English. Some workshops will be held in English as well. These workshops are indicated accordingly.
Any questions?
E-Mail us at kontakt@dennoch.eu.
Tickets